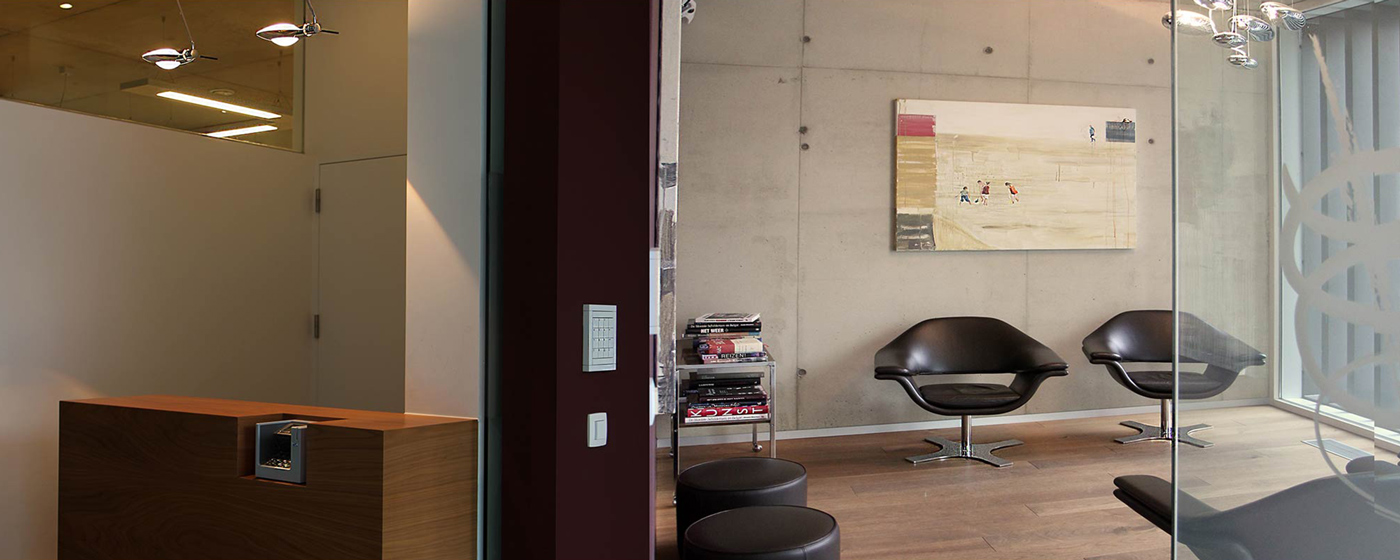 Our fees
Cost estimate
During your first consultation, we will take the time to put together all of the information that will be of value for your treatment plan:
We will perform a careful examination of anything you want.
We will inform you of the options offered by current treatment methods so that we can meet your expectations as closely as possible.
We will produce a cost estimate and discuss it with you so that you know what your financial commitments are before you start any treatment.
We do not want there to be any unpleasant surprises in the form of additional costs.
Quality assurance
We attach a great deal of importance to the treatment we provide. For this reason we are constantly investing in order to keep our care up to the right standard. And wherever possible, we continue to improve our services by introducing new techniques and materials. We are always upgrading our skills and knowledge and, in fact, we give training ourselves. We also make the time to communicate with other care-providers.
Reimbursements by your health fund
We are not contracted to any outside body and hence we do not restrict ourselves to the maximum fees agreed between dentists and health funds. The main reason for this is that the current nomenclature used on the Belgian health insurance treatment lists is insufficient for periodontal care.
The cost of oral implants tends not to be reimbursed by health insurances, or only to a very limited extent. Some Belgian health insurances pay out a very limited fixed amount for implant treatment. Supplementary insurance policies provide an additional reimbursement, but even that amount tends to be capped. At the present time, patients over the age of 70 who have no teeth at all in their lower jaw may, under certain conditions, obtain reimbursement by Belgian health insurance for the placement of 2 implants.
Follow-up
If during the first few days after treatment you suffer from unusual discomfort, like after having a tooth extracted, we will make sure that we see you again as soon as possible. We consider emergency consultations to be part of the care that we provide and do not make a charge for them.
All care relating to the insertion of implants and follow-up treatment up to 6 months afterwards includes:
the surgical procedure
removing stitches (sutures)
taking X-rays for examination and checking
adjusting a prosthesis already in place
providing you with instructions for appropriate oral hygiene
any additional consultations.
If an implant were to be lost within the first 6 months after it is inserted, we will replace it with a new implant at no charge, unless there is insufficient bone left.