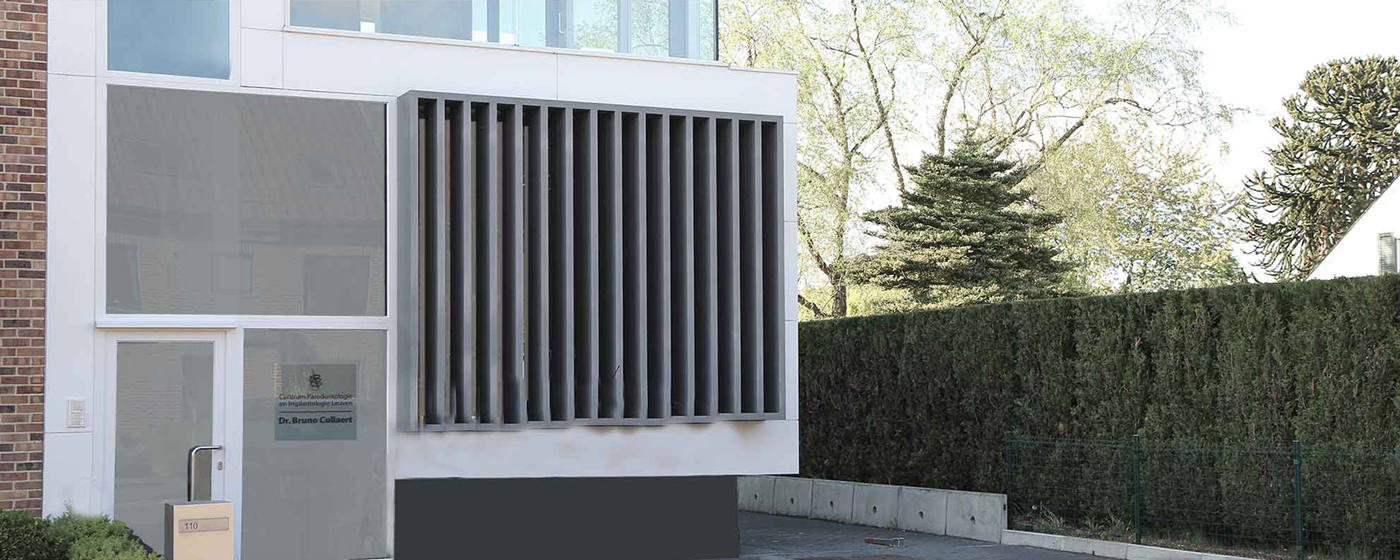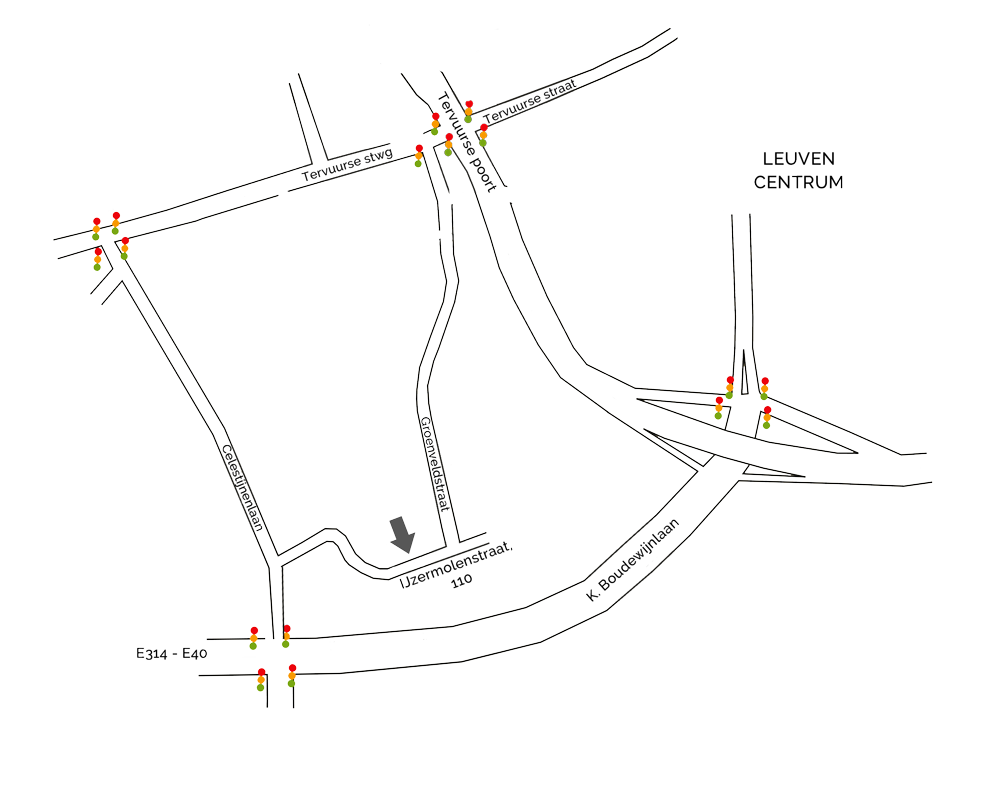 How do you find us?
By car, from Brussels or Liège
There are 3 car parking spaces reserved for the practice. You can also park free of charge in the street. Some GPS devices do not recognise IJzerenmolenstraat as a street in Heverlee. If that happens, look for IJzerenmolenstraat under Leuven.
On the E40, take the turning for the E314, towards Leuven and Hasselt.
Once on the E314, take the first junction, number 15, towards Leuven.
Watch your speed (70 km/h) and proceed to the 3rd set of traffic lights. The crossroads is dominated by the new 18-floor IMEC building. Turn left into Celestijnenlaan.
After 100 m turn right into IJzerenmolenstraat.
The practice is located 200 m further along on the left-hand side of the road.
By car, from Lummen, Diest
Take exit 15 on the E314 towards Leuven.
Then follow the route described above.
By public transport
When you arrive by train at Leuven station, go to the adjoining bus station and take the nº 7, 8 or 9 bus towards Egenhoven or Bertem. These buses use the station as one of their intermediate stops. So make sure they are going towards Egenhoven or Bertem.
There is a bus approximately every 20 minutes going towards the practice. After a ride of about 15 minutes, leave the bus at the Groeneveld stop. The practice is 100 m further up the road.